THEATRE AS EMPOWERMENT METHODOLOGY FOR IVET (THEATRE)
Our Association takes part in a new project co-ordinated by Centro Studi Opera Don Calabria from Rome.
Duration:1.10.2013-30.09.2015
Funding: European Union – Life-long Learning Programme (Leonardo da Vinci: Transfer of Innovation)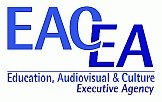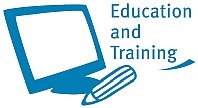 The THEATRE project intends to transfer an innovative learning approach, based on theatrical experience, developed  since many years by the applicant organization  to motivate young and disadvantaged learners at risk of drop out in vocational training (VET) courses organized by Centro Studi Opera Don Calabria from Rome. As the transfer concerns a methodological approach to increase motivation and avoid drop out in vocational training, the implementation of the transfer is being planned as a cooperative process taking into consideration geographical differences among partners but also their skills and the social , educational and personal characteristics of the users they deal with. Moreover, the transfer is realized through a benchmarking process useful to support partners and especially the applicant one to improve the good practice thanks to comparisons. In detail, the transfer of innovation  is realized through:
• In depth analysis and socialization of the good practice to transfer
• Comparison between the good practice and other partners' territorial approaches to face the topic, in order to improve the good practice itself in a EU perspective
• Arrangement of implementation plans, that each partner has to develop taking into consideration territorial characteristics, type of learners to involved, possible vocational and key skills to be developed through the theatrical approach. Also a shared implementation plan is defined to guarantee a shared intervention.
• According to local background and partners' skills, the effective implementation of the theatrical experience could be tailored differently. E.g. Partners that are already used to theatrical experience ad mean of education could improve it introducing elements of vocational training, directly or with the support of other organisations: VET competence have been thought as connected to digital and ICT competences, as the theatrical workshops lend themselves on film, photos and ICT skills for editing and digital skills. Anyway, according to specific needs other vocational and key competences could be implemented. Partners could organise theatrical workshops as supporting partner of other VET providers or other organisations in need of (re) motivating students, especially the younger ones and those experiencing different kind of disadvantages (disability, difficult social and economic backgrounds etc)
• Ongoing assessement of the transfer is guaranteed through: partnership meetings, external evaluator, continuous involvement by project partners of local stakeholders and learners.