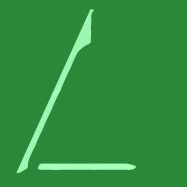 DELTA PROJECT: "Developing Effective Learner Training Across Europe"
Duration: 08.2011-07.2013
Funding: Grundtvig Partnership Programme of the European Commission
The newsletters nr 1, 2, 3, 4 and 5 (in English):
The action has received funding from the European Community. The contents reflect the partners' views and the sole responsibility lies with the author. The European Agency is not responsible for any use that may be made of the information contained therein.
Project number 2011-1-GB2-GRU06-05303_2
Thanks to this project we were able to send abroad for an educational and cultural trip 16 people with disabilities and 8 staff members. Five European project partners were engaged in this project  to develop quality in effective learner training across Europe through learning about different teaching/learner methods used by all partners, best practices and innovation through  workshops and seminars. We developed a manual in the form of a "book" of best practices for TRAINERS working with Adult Learners as a pathway for EFFECTIVE TRAINING.
Our partners:
UK – Health Psychology Management Organisation Services (Coordinator), http://www.hp-mos.org.uk
Germany:A_GRAF – Agentur für Grundlagen- und angewandte Forschung gUG, http://agraforg.wordpress.com
Spain (Catalunya): Espiral – Entitat de Serveis, http://www.espirals.org/
Turkey: Etimesgut Halk Eğitimi Merkezi, http://www.etimesguthem.com