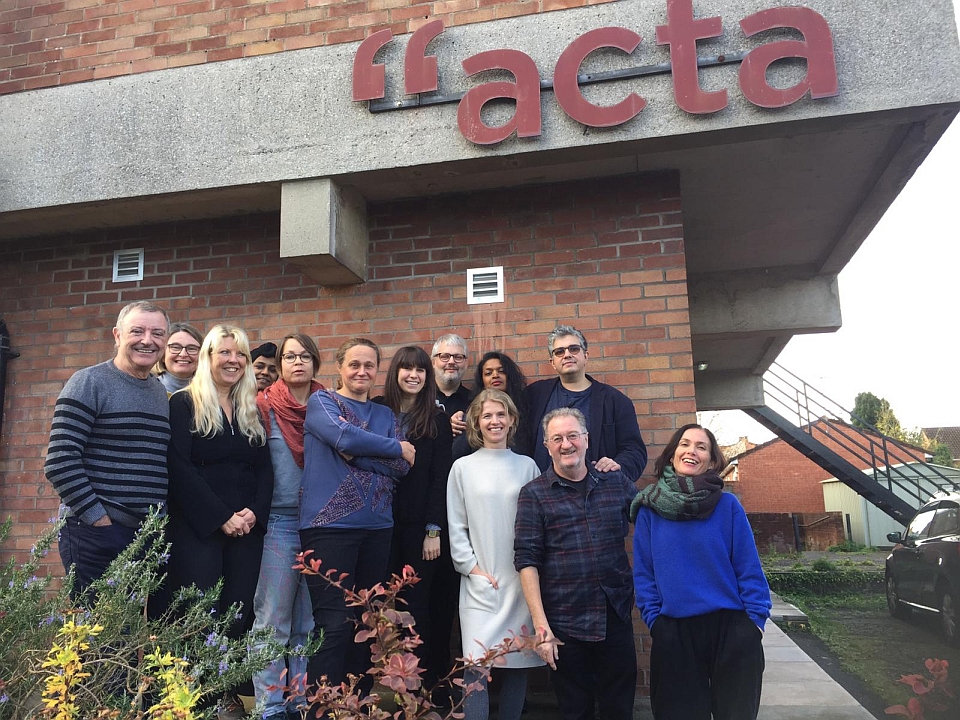 Duration: 16 September 2019 – 30 April 2022
This project has been funded with support from the European Commission.
Project Coordinator
ACTA COMMUNITY THEATRE LTD, Bristol, UK https://www.acta-bristol.com/
Project Partners
Project Overview
RAPPORT is a 31 month cooperation project aimed at promoting integration between host and refugee/migrant communities, using and developing collaborative community arts practice between four European partners. The project has been developed using learning from two previous projects – 'REACT' and 'Storytelling Without Borders' – both funded through EACEA Refugee Integration call (2016-18).
RAPPORT involves companies from UK, Spain, Poland and Sweden who use community arts to work with vulnerable people, and as a way of improving refugee/migrant integration. RAPPORT will use arts as a tool to challenge preconceptions and negative attitudes towards migrants/refugees, and to celebrate and confirm shared humanity and the positive impact of integration. The project will achieve this by co-creating arts projects with individuals from host and migrant/refugee communities in each country, with all four partners cooperating to create an innovative collaborative multi-arts performance in year two using practice in theatre, dance, digital art, film and puppetry.
Project activities
Local community arts projects – creative workshops in all the partner countries, involving host and migrant/refugee communities;
Four artistic exchanges among the partners meant for sharing best practices and learning about each other ideas for social integration.
Artistic collaboration between the partners leading to the creation of a joint performance ("BABEL") to be presented in each partner country.
Joint edition of a book and a documentary film giving an insight into project mission and achievements.
Organization of national seminars in all the partner countries meant for disseminating project results and findings.
Visit Project website and find us on Facebook
---
NEWS »
---
online workshops – 18th and 25th
November 2020 (3-4.30 pm)
As part of the international project "RAPPORT. Refugee Arts with Participants and Practitioners Open to integRaTion" http://www.teatrgrodzki.pl/en/rapport/ we invite you to take part in an online puppetry workshops meant for introducing participants to some creative ways of enhancing social integration and self-development processes.
Join us, if you are interested in theatre and storytelling. During the workshops, participants will learn how to build and animate simple puppets made out of ordinary materials and objects. Such figures can become an attractive tool in various educational programs suitable for self-development and social integration.
Before the workshops prepare:
Paper. Brown wrapping paper is the best (two sheets) but if not available for everyone it can be also other kinds of paper (thicker newspaper for instance) or even fabric or plastic bags
A few newspapers
Something to tie with – string, ribbon, stripes of fabric, thicker thread
Glass jar or plastic bottle or a small pot
Scissors / knife
Glue (not necessary but might be helpful)
Some objects available at home – toys, kitchen utensils, books, pieces of clothing.
The workshops will be run in Polish and in English and are free of charge.
The ZOOM platform will be used:
18 November 2020 at 3,00-4,30 pm
https://us02web.zoom.us/j/81472152514?pwd=SHdJaWtmR2d1dHNrRGNodFhsVWE0UT09
25 November 2020 at 3,00-4,30 pm
https://us02web.zoom.us/j/83225404772?pwd=NllQWERqbFZJVzUwb0lTQWJkVVFBQT09
PLEASE CONFIRM YOUR ATTENDANCE BY 17 NOVEMBER 2020 !!!
More information:
Maria Schejbal-Cytawa maria@teatrgrodzki.pl
Jolanta Kajmowicz-Sopicka jolanta@teatrgrodzki.pl
---
COMMUNITY ARTS PROJECTS »
BABEL »
RAPPORT PUBLICATIONS »

This communication reflects the views only of the author, and the Commission cannot be held responsible for any use which may be made of the information contained therein.